Project Description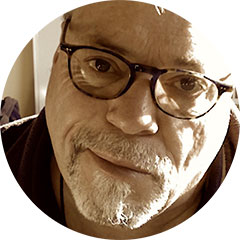 Introducing :
Nigel has qualifications in architectural draughting, small-business management, computer-aided design and theology. His writing draws on his experience as a communicator and entrepreneur.
About :
"I have been employed, unemployed and self-employed. I have been consulted, and made redundant. I know the joy of starting a business and the pain of closing one. I have never been bankrupt. I have been involved with computing – primarily in graphic design, photography and CAD – since 1993, and have a strong purist / analogue streak. I use a 120-film camera, love old drawings, all things Art Deco, Vivaldi, and riding my Kawasaki W650."
Speciality :
My background is both conceptual and technical, and my favourite question is

 "what if …?" 

A broad spectrum of interests and experience allows me to write about a range of topics. I am developing a course based around personal change management and authenticity, and the need for wellness – primarily in the workplace.
I have a passion for affordable housing and the social cost implications if we continue to ignore this issue. I have written on eCommerce, Canterbury as the 'Silicon Valley' of New Zealand for a UK-based publication, digital photography and its impact on the printing industry. I have been published in architecture, photography, printing and even a telecommunication magazine.
More recently I have been writing blogs on the importance of wellbeing from a self-employed business perspective. My photography is currently on sale in a local fine-art gallery, and I have previously held an exhibition of my work.
Data > story > wisdom - is this the new alchemy? Silence tells us more than noise, while space is as valid a design element as any graphic or block of text.